Women love getting dressed up and staying pretty like how men are cautious about being well-groomed and dressed up. Apart from a woman's face, nails are what's more attractive especially when they are glittery and glowing. And the Best Polygel nail kits can help to get this appearance. So painting your nails would change how your hands appear, making it look prettier than how it was.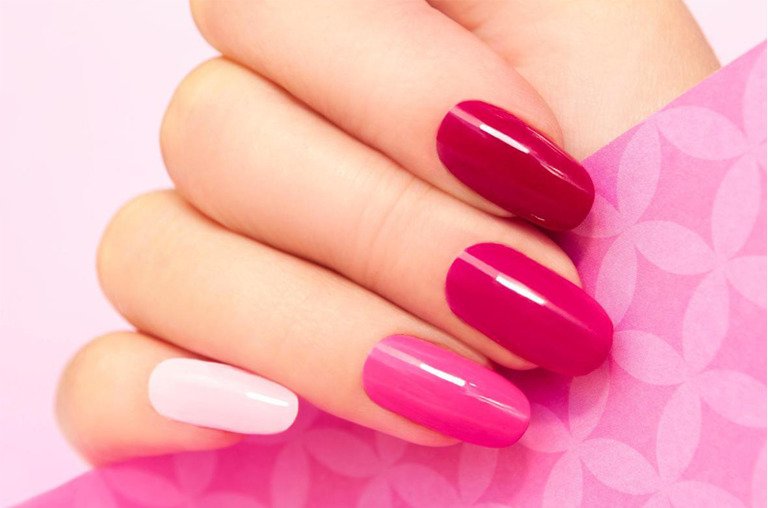 Before sharing with you some of the best poly gel nail kits, you might be interested in knowing more about what exactly is the poly gel and how it is different and useful when compared with other products.
What Are PolyGel Nail Kits And What Makes Them Different?
Polygel is a breakthrough method that improves the beauty of a woman's hands by providing longer and mesmerizing nails that would attract anyone's attention. This brand new method has been chosen by many, which eventually leaves lesser damage than acrylic or hard nails.
This Polygel can be made by combining clear gel and acrylic powder of different colors. Polygel works with the help of an LED/UV lamp to dry your Polygel. This clear gel and acrylic powdered mixture give every user a better and more durable experience, reshaping their nails without any damage.
They will never break soon as acrylic nails do. Polygel Kits can be applied easily and they look natural and do not cause any damage to your nails in the future. So if you compare nail extensions and poly gel nail kits, poly gels do not have much negative impact on your nail.
Polygel Vs Acrylic
The only drawback about the Polygel is the time it takes to dry up. It might take hours to dry your Polygel, but the same would be the time you will need for drying acrylic nails. But Polygel lasts longer than acrylic. So applying Polygel to your nails wouldn't be a hurdle and women have started using it more often than choosing acrylic or other hard nails.
They last longer, are durable, lighter, and give your hands a better and cleaner look. That's the reason they have been chosen by women around the world because they would last longer than pure acrylic extensions.
A Polygel nail kit is an easy DIY application for your nails that lets you create nail extensions of desired shape and color, efficiently. You get to create your favorite nail extension as the kit includes dual colors, slip solution, base coat, two coats, and a curing lamp.
The elasticity of the gel makes it easier for you to create a nail type that you desire through a better manicure experience. For a nail professional, Polygel is the right tool to experiment and add their creativity, to astonish their customers. Depending on the application, the price for Polygel kits may vary. A complete set may range between $55 and $150 while some brands may exceed the price limit.
Application
Reshaping your natural nail into the desired shape
Clear the cuticle to give your nails a better look
Remove every Miniscule dirt from your nail
Apply dehydrator on your natural nails( a toxic-free primer or coat with gel base)
Dry your nails (as recommended by the brand) under a curing lamp.
Add the Polygel onto your nails
Dip a brush into the slip solution to ease your nail shaping process in any shape and size
Cure the nails for a minute or a half spending on your brand.
Shape it and wipe your nail using a lint-free cloth with the help of a cleaner.
Apply a gel top coat
Dry the nails again for a minute
Wipe it again with a lint-free cloth, and leave it to dry. Thus the process is completed
How To Choose The Best Polygel Nail Kit?
While choosing the polygel nail kits, it must have a tube of polygel, application tools, and some stuff that help you with cleaning the debris and preparing your nail. Every polygel kit does not come with a curing UV light to dry your nails. So checking for a kit with the curing device will be a better idea.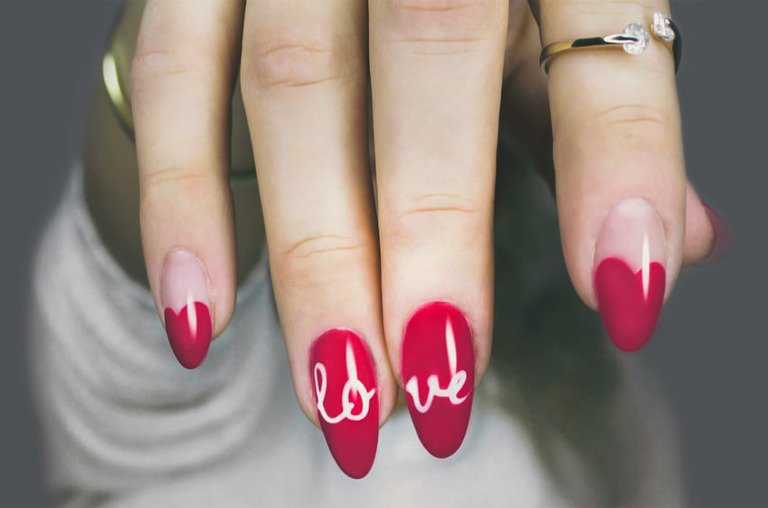 Ensure you get some nail extensions and glue to make your nail longer before the application. Even though reshaping takes time, it gives you the right durability and quality-looking nails. Since it's easy to use, you will never need more tools to apply gel polishes.
In short:
Choose high-quality and best polygel nail kit that do not affect nail health
Be careful about cheap Polygel kits without quality, durability, and toxic chemicals.
Make sure the Polygel kit you select has more quantity and can be used for a longer period.
At least 6 colors should be there in your Polygel kit.
Good Texture that does not dry up in the bottle is what you need for shiny-looking nails.
LED lamps can cure the Polygel faster than UV lamps.
Almost every Polygel kit comes with a solution to clear the Polygel. At times, the hard coat may require more time to be doing the filing and buffing processes.
Order a Polygel kit that's not within your price limits and make sure all the tools are there.
Not all Polygel kits come with an LED or UV curing lamp. But most of them will have a top coat, base coat, and slip solution.

10 Best PolyGel Nail K

its

of 2021
We have given about some of the best poly gel nail kits that you might be interested to know more about. For women who are expecting to attend any important function or event, they can't grow their nails longer and faster in a day or two. That's when they could use a poly gel nail kit to enhance the appearance of their nail, which comes in a glossy or matte finish.
Modelones Poly Extension Gel Nail Kit
This is an all-in-one 6 colored Poly Nail Gel kit that has Clear, Soft Pink, Light Pink, Pure White, Light Apricot Nude, and Deep Nude. It comes with all the essential tools and a 48-watt lamp and is one of the best Polygel nail kits.
Pros
It has curved and straight dual forms
The kit has a brush, spatula, and a slip solution
top and base coat included
Loaded with glitter powder and gems.
Cons
Tubes are smaller
Does not have clear gel or cleanser
Makart Poly Nail Extension Rainbow Kit
These are Rainbow Polygel Nail extending Kit that comes in 7 different colors. You can create stunning Poly nail gel at home With this DIY nail enhancement tool kit. It has 60 and 120 dual forms.
Pros
7 Rainbow colors
Some packs have LED lamps
You can showcase dual forms
Cons
Slip solution excluded
Thicker gel
Ohuhu Poly Nail Gel Kit Enhancement Builder
This 12 Color Nail Gel Kit helps enhance your nail extensions.  It's used by women to flaunt their beautiful fingers.
Pros
124 pc nail kit
Comes with a base coat and topcoat
It has a 30 ml cleaning solution
4 types of glitter powder
100 pcs of nail forms
Modelones- 8 Colors Polygel Kit
It contains Pot Gels, an LED lamp, and nude gray series. There are 3 extension gels, 6 normal colors gel + 2 glitter gels. It also has 1 piece of 10ml base coat, 1 piece of 10 ml top coat, 1 mini nail lamp.
Pros
USB CHARGER
Manicure tools.
Morvan Poly Gel Nail Kit Builder 
It includes a 48W LED/UV Lamp,8 pcs of Nail Extension Gel, Slip Solution, Dehydrator, and Nail Primer for creating better artworks. It has clear color, white, pink, milk, brown, nude, and a couple more.
Pros
Create at home
Have all tools
Cons
More tools force the product to be expensive.
Opove Poly Gel Nail Kit
With this Polygel kit, you get 6 nail extension gels, 1 base coat, 1 top coat, 1 solution, 1 dual-headed brush, and a spatula.  It also has moon stars and round beads, a nail cuticle pusher, a 2-sided nail filer, and a nail brush. 
Pros
Comes with nail glitters
Made of plant extracts and has no harm
Harmless and would last longer than acrylic
Easy DIY kit for home use
Cons
Limitation of colors
Does Not come with UV/LED lamps
Gellen Poly Nail Gel Extension Kit
The kit is a value for money which has 2 nail files with different grits, 100 pieces of dual forms, 6 color gels,  20 nail cleansing wipes. It also has a double-ended brush and spatula, along with a top coat, and a base coat. The unique thing about the base coat is its usability as a slip solution. The gel gets dried up faster and hence considered as one of the best polygel nail kits.
Pros
It has a mild smell
10 sizes of 100 dual forms.
Affordable
Lasts longer
Vrenmol Glitter Poly Nail kit
You can create nails with a shiny diamond effect with the help of glitter poly nail gels. This will be the best choice you can make as the kit is made of toxin-free ingredients, has a low odor and your nails will be kept healthy. Since the gel is thick, easy to shape, and has a vibrant color, you can give it to your dearest one.
Pros
Has 6 color gels
Includes 3 types of diamond
Lasts longer
Quickly drying gel
Cons
You don't get the Slip solution
UR SUGAR PolyGel Kit
Being a basic and one of the best Polygel nail kits, it has 2 color extension gels( pink and white). These Polygel manicures are more flexible, softer, and durable than acrylic nails. Since the extensions are created with high-quality raw ingredients, it lasts longer. Beginners and professionals can both use this polygel nail kit.
Pros
It is a Lightweight manicure
Dual form sets are available
You get a 2 headed brush
They are Affordable and long-lasting Poygel nails
Resin made gels for all nail types
Cons
UV/LED lamp is unavailable
Colors are limited
10-Beetles Poly Gel Extension Nail Kit
It only has triple colors -pure clear, white, and light pink. There are 6 colored nail glitters and has a 48W UV/LED lamp. You can also enjoy using a slip solution, dual forms, nail forms, a base coat, a top matte coat, a glossy topcoat, and more. They take only 3 minutes to create nail extensions and lasts a month or more.
Pros
LED nail lamp included with the kit
matte and a glossy top coat available
You get glitters, gems, and rhinestones
Easy to shape and dries quickly
Dual forms and nail forms are available
Most essential tips for PolyGel nail kit users
If you think of switching Acrylic to Polygel nails, you must be well prepared, by cleaning up all the unwanted debris from your nails.
For the curing process to be carried on, The nails should be clean, and well-shaped for the dehydration process to be carried on.
Using Acetone on the Polygel surface would be the right solution to dehydrate your nail after you have finished your cleaning process.
Polygel is softer and needs more care that you should not be pressurizing on the material while you construct your nail shape.
Buff your nails, avoid scratches, apply the Polygen in the right way to get better-looking and consistent nails.
Clean your nails and cuticles, apply a thinner portion of Polygel, avoid a thicker amount of gel on the edges around so that it doesn't fall off.
Buy a Polygel kit that helps you with filing off as well as dehydration.
Final Verdict
If some of you are still confused about the Gel, acrylic, and Polygel kits, then let me clear your doubts. The gel might be the thinnest and polishing it naturally on your nails may result in misshaping or bending of nails. With Acrylic, this is not the case. Women who are looking for longer nails usually choose acrylic manicures because they are strong and thick, and breakage is less.
A monomer is the acrylic powder used and it emits a toxic smell that's released into the air when acrylics are applied. Now, these chemicals are toxic and unhealthy. When you compare Polygel with acrylic, there are a lot of differences. Polygel is lightweight, flexible, and durable than acrylic and does not emit any toxic substances. Moreover, Polygel lasts longer than acrylic and is better, safer, and easier to use than acrylics.
The best polygel nail kits are odorless, easier to apply, and do not have any chemicals released into the air. So it would be ideal for you to choose Polygel kits for a better experience. Even though they are a bit expensive, they would last longer than acrylic, about 4 weeks or more, and protect your nail from damage.