Gelish Polygel Master Kit review proves that recently emerged this product has gained a lot of popularity in beauty. The science behind its success stories is the ability to combine both the Polygel and acrylic attributes. As a nail technician professional, you need a Gelish Polygel Master Kit review to make an informed decision before buying one.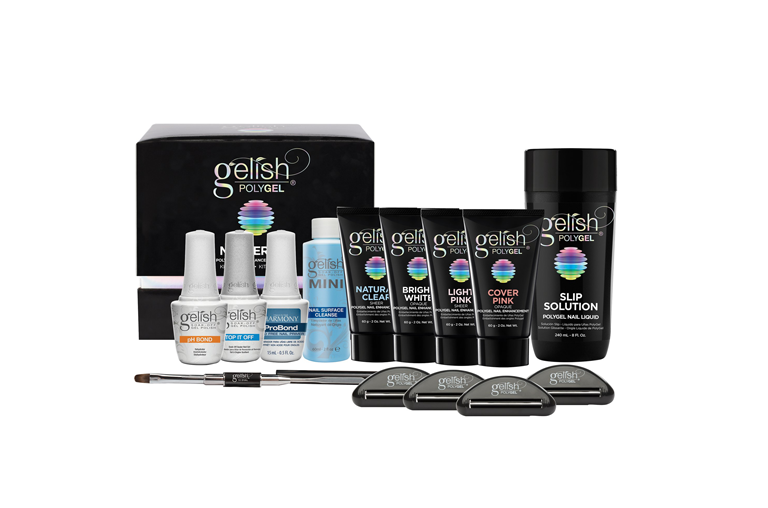 Gelish Polygel Master Kit Review – Buying Guide
This kit is the Best Polygel Nail Kit you can acquire for your salon. You can enjoy the enhancement trends in nail beauty. Getting a Gelish Polygel starter kit can boost your nail clients list to your salon. You are wondering how the Polygel nail kit will be beneficial to you(1). Please continue reading to the end to be informed how it is advantageous to you
Features of Gelish Polygel Master Kit
Multi-functional kit – One of the best features of Polygel Nail Kit is it gives good results for most nail enhancements. This Polygel nail kit comprises enhancement products suitable for salons dealing with nails. This product will help you master various art on applying and doing nail beauty to your clients. It does not matter if you are a professional or beginner.
With this kit, you will get many products and support to help your profession do nails quicker and smoother. You can choose from four sheers: Bright white, natural clear, light pink, and cover pink. No matter what you choose, each of these Gelish Polygel guarantees you artistic beauty.
Do not forget to keep the nails clean before the application on a clean nail surface. Specific tools are there in the Polygel Nail Kit that can help you accomplish the task easily and professionally.
Things in Gelish Polygel Master Kit
Surface cleanser, two fluid ounces
Sheers such as Natural Clear shade, 2 ounces, bright-white opaque shade, 2 ounces, cover-pink opaque shade, 2 ounces, and light-pink shade, 2 ounces.
Four tube keys.
15ml of PH-Bond dehydrator
240ml of slip solution
15 ml of top it off the sealer.
Multi-purpose PolyTool
15ml of ProBond primer
Your nail beauty art, together with these tools, will get tremendous results. The Gelish Polygel you will apply will be flossier and much stronger.
The beauty here is that the nails get a natural look. Also, the application stays there for a longer period until you desire to remove it. For this reason, you can conclude that the Polygel nail kit is durable. You can give your customer nails a durable artistic or beautiful design. This is useful even for the newbie.
Getting this multi-functional kit will help you make the nail application for your client much easier, and you can gain royalty with them. This Gelish Polygel Nail Kit increases the number of your clients due to the wonderful treat, and you may get a lot of referrals.
Since you have a slip solution in the Gelish master kit, you can quickly handle many tasks much easier during the nail treatment. This solution can eliminate friction, and you can easily shape your customer's nails flawlessly for a long period.
When it comes to the sheers, they are packed well in tubes which can allow you to apply on the nail easily, in fact, in a matter of seconds. You cannot stress yourself to use this kit because everything is very simple to use. You have four tube keys that can help you to slice, roll trends or squeeze in a much convenient way.
Thanks to these four-tube keys, you will not have to use both hands to press out the Gelish Polygel from the tube when you are applying it to your nails or your client's nails.
What Can You Do With The Gelish Polygel Master Kit?
Since you have known the feature of the Gelish Polygel master kit, you have some hints of some tasks that you can accomplish with it. Like other jobs, there are the right tools that you can use to accomplish a given task effectively. This kit will be your supportive tool Gelish Polygel starter kit.
Being your toolbox, then you can accomplish a lot of tasks. It does you a lot of favor by carrying the nail application steps in a more effective way than you could have done without this kit. The most benefit is that your client will enjoy your services like they are royalty.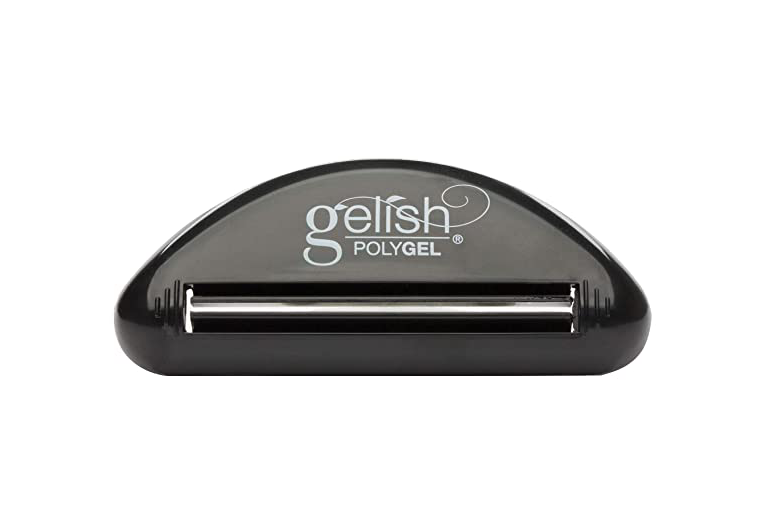 Let's dive more into knowing what you can do with this Gelish Polygel starter kit. Before you make an application to a client, there is a surface cleanse that you can use to clean the nail surface. With it, you can be able to remove all dirt or gels leftover on the nail. Cleansing the nail surface will help you apply the gel on a smooth surface, and it can last for longer on the nail surface.
You also have a slip solution that comes in to ease your application. When you apply it to the nail surface, you have to cleanse it to remove the friction you experienced during the application.
Thus you can then use this solution so much because it makes your application process much easier and effective.
The list is not yet exhausted. There are many tools you can use to get a perfect artistic impression on the nails. You can use sealer, primer, and PH-Bond dehydrator to enhance the nail application to look more natural, and it can stay for a long period. This is the best Polygel nail kit that is very promising. You can use it with various combinations of tools and even create your own beautiful nail art.
Pros and Cons of Gelish Polygel Master Kit
Pros of Gelish Polygel Master Kit
It has a lightweight gel: When it comes to nail application, you would want to define or know the weight of the layer you apply to your nail. With this gel, you will apply to your nail without forming extra weight on the nails.
Durability : When it comes to durability, there is nothing to worry about. The nail application can stay on the nails for a long time, and sometimes, you are the one to determine if you want to remove it.
The ease of use : As you have explored above, the kit is very easy to use. It can be used even by novice users much easily without any difficulty.
Pleasant smell : When coming to the gel you use for nails, the smell of the gel matters a lot. You cannot apply a gel on your nail that has bad odors. With the Polygel, everything about pleasant smell has been taken care of, and you will love the smell of the gel.
Flexibility : With this supportive tool, you can carry your nail artwork and beauty in your salon with much flexibility. You are not restricted to use a certain tool for a given task, but you can determine the combination of the tools that work best for you.
Cons of Gelish Polygel Master Kit
If you do not apply the gel correctly, you may cause a heat spike, so consider applying the gel on the nail correctly.
You can order online, and based on your location, it will determine the number of hours to days when you can receive your order.
Final Verdict
In conclusion, this kit is known because of the lustrous shine or outcome output you can get. Their popularity is increasing due to acrylic attributes, lighter, stronger, and durable nail applications. You can acquire the kit for both your home base and your salon.
As you know, in the beauty industry, a special technique is to do much practice, and you may be able to do exceptional design and style that are much admired by your clients. Also, there are several courses offered online on how you can perfect your skills and be more competitive in your profession.
Now it is very clear, I hope you do not have any doubts. You can conclude that with this Gelish Polygel master kit review, you are equipped with all the informative information you could have wondered about. Now you know the way you may consider ordering your supportive kit.
Frequently Asked Questions