Cuticle oils are nourishing and moisturizing solutions for cuticles and nails that are dry and fragile. Cuticle oil is made from vegetable oils and has a good proportion of citric acid and vitamins in it. Hence, Omega fatty acids are abundant in these oils and substances. Within a few applications, these acids may soften the nails and cuticles.
Best Cuticle Oils To Hydrate Dry Nails
Moreover, the over-exposure to sun, cold, salt, or chlorine can make your nail dry, chipped, or crack. They may appear dull and lifeless. Cuticle Oil nourishes the nails from within by moisturizing them. It optimally restores the health and appearance of the nails.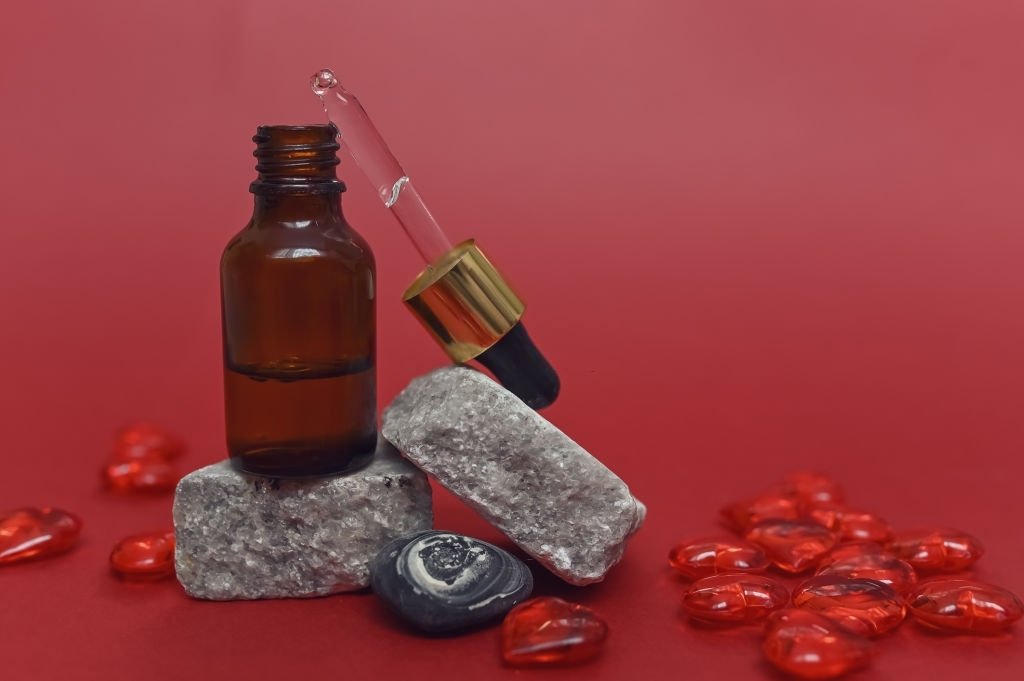 Cuticle oil if applied regularly can stimulate the growth of your nails and protect the nails against trauma. It strengthens the nails and makes them look attractive. Also, if you paint your nails cuticle oil can protect your polish by preserving its sheen for longer.
What Does A Cuticle Oil Do?
The cuticle is the layer of the skin that is located at the bottom edge of a finger or toe. This area also refers to a nail bed. The function of the cuticle is to protect the new nails from bacteria when the nails grow from the nail root.
The area around the cuticle is delicate and sensitive. It is more prone to getting dry, damage, and infections. If not taken care properly the nail bed may get a hamper and result in poor nail growth.
Therefore, it is essential to take utmost care of the nails and apply cuticle oil regularly. Cuticle oil not just moisturizes and nourishes your nails from within but also aids to keep them clean and healthy.
Hence, these oils are often used to prevent infections and enhance nail and cuticle health. The application of cuticle oils regularly aids in the growth of more robust, longer, and healthier nails. These oils may also be used on nail enhancements and polished nails.
How to Choose the Best Cuticle Oil And Cream?
When choosing the best cuticle cream, take the following factors in mind:
Check the ingredients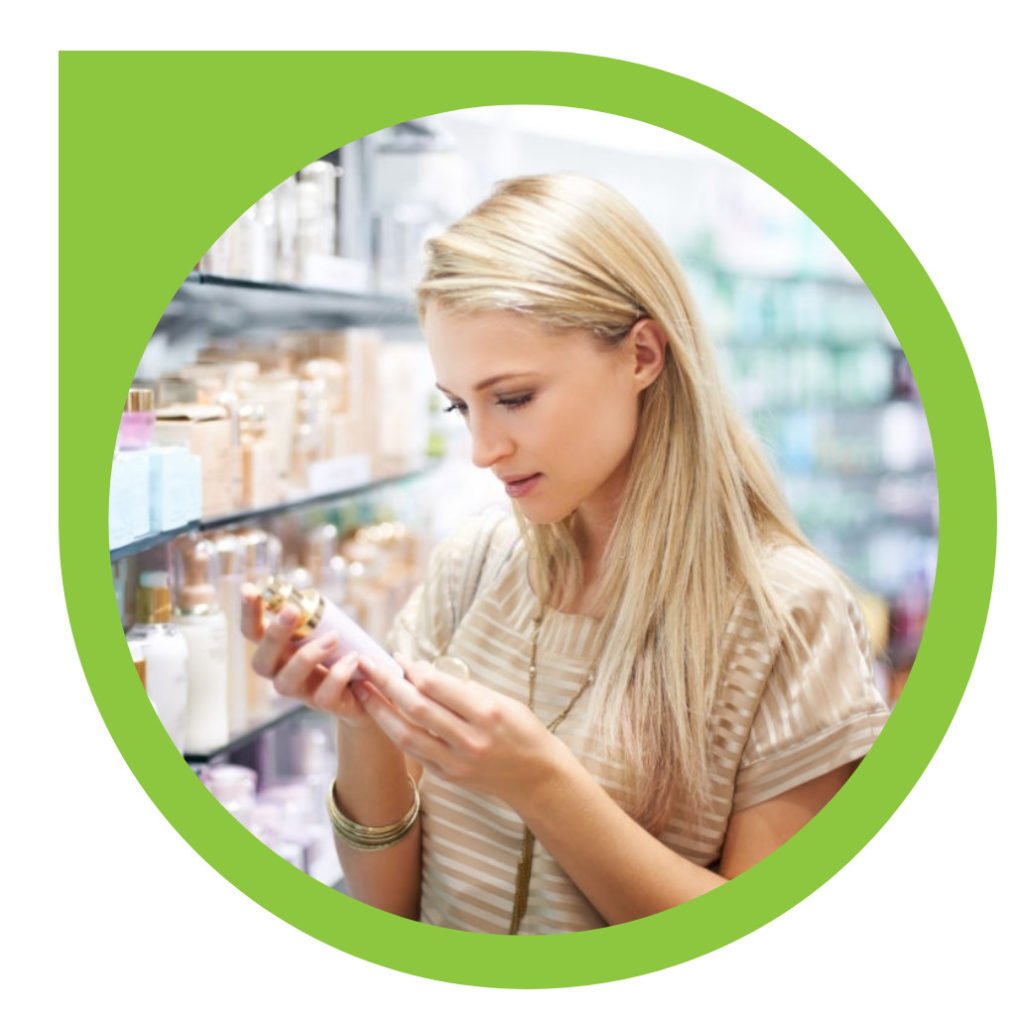 Before you buy a bottle, read the label to see what is in it. Shea butter, vitamin E oil, jojoba oil, essential oils, aloe vera, and other ingredients provide immediate effects.
Type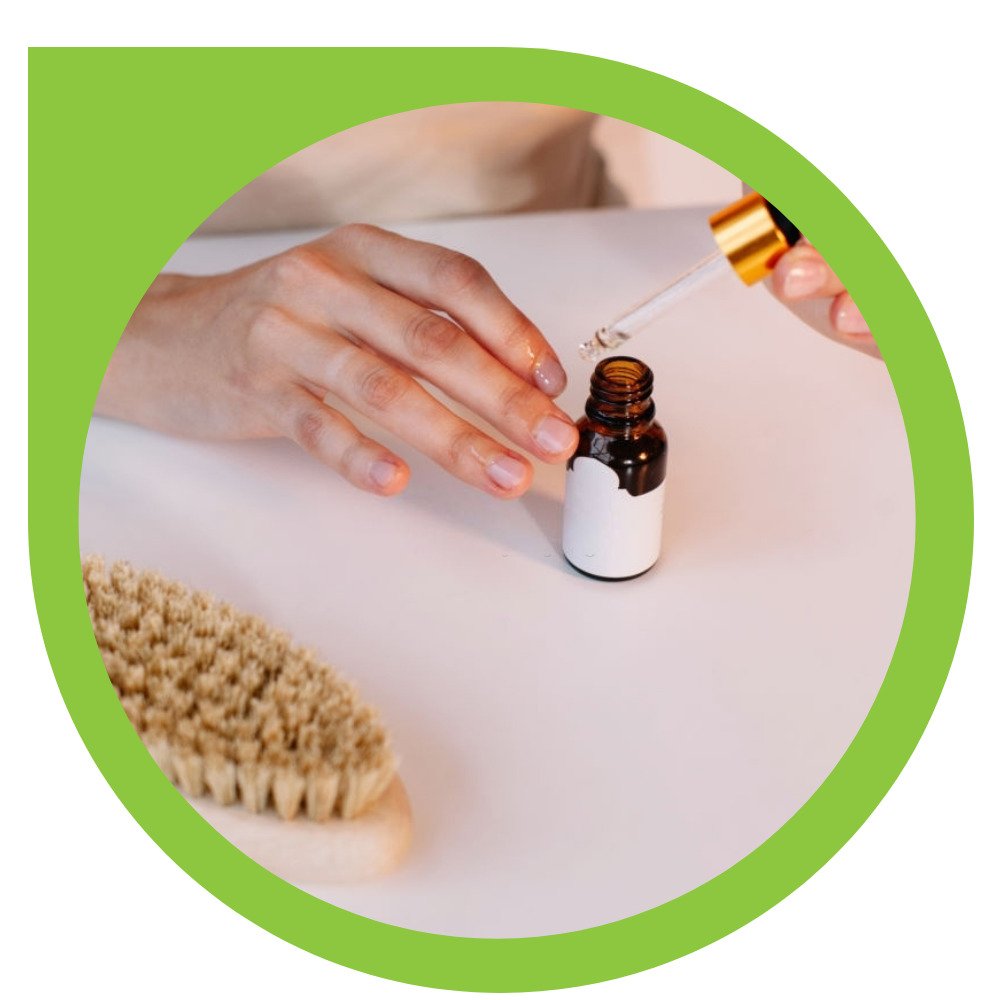 The kind of applicator or container you use is another thing to think about. You may save time by using a bottle with a glass dropper that drops the oil directly on your cuticles. If you want to apply the oil with a brush, any bottle will suffice.
Absorption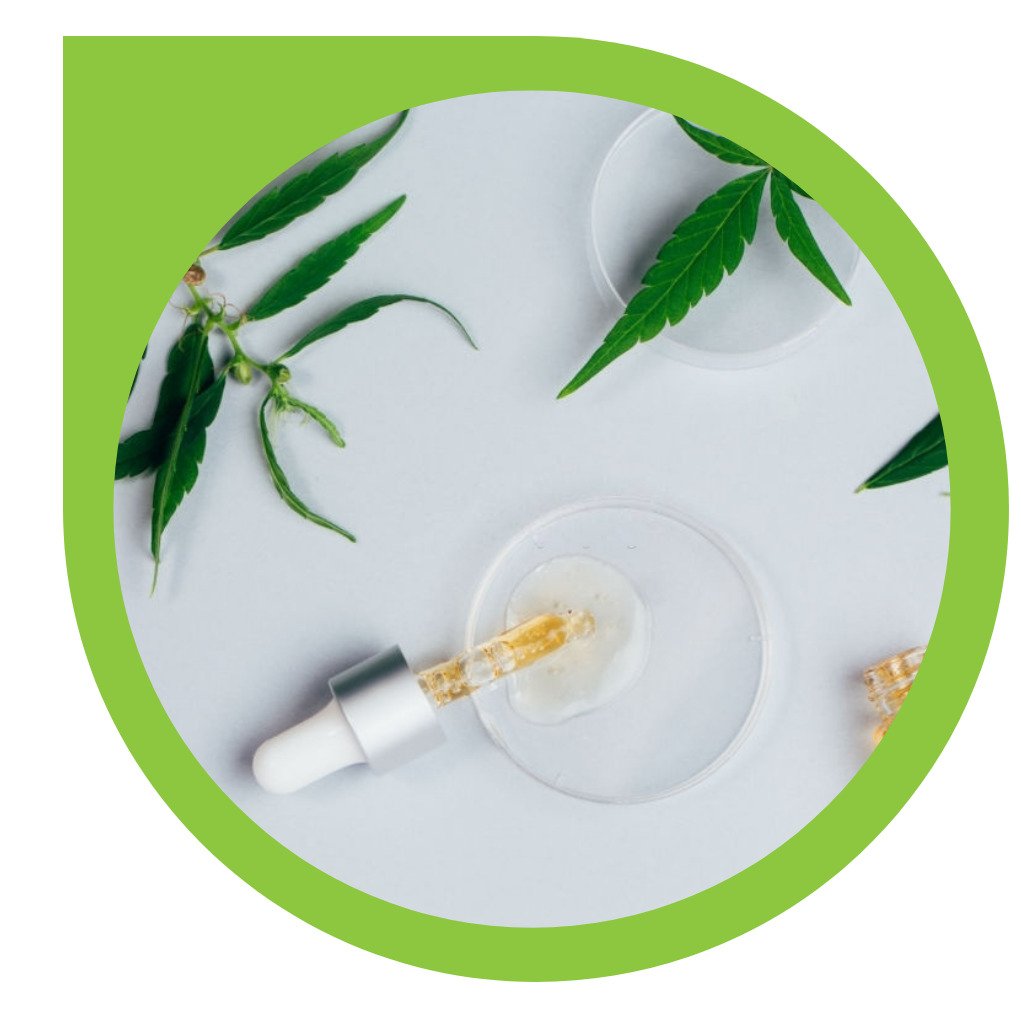 Another thing you should think about is absorption. Oils that absorb too fast need regular reapplication, while oils that do not absorb quickly leave a sticky residue. As a result, select an oil that is pretty absorbent and enters the skin as required.
10 Best Cuticle Oils For Glamorous Nails
Cuccio Naturale Cuticle Revitalizing Oil With Milk & Honey
If you are looking for the best natural cuticle oil, go no further. This nourishing nail and cuticle oil are made with sunflower oil, rich in antioxidants and nutrients that help strengthen nails, keep harsh cuticles smooth, and nourished.
It contains milk, honey, and complex mixes of vitamins B5, B, E, and essential oils, among other things. To keep your cuticles healthy, all you have to do is massage this natural oil into your nail bed to avoid breaking, peeling, and cracking. Milk's lactic acid stimulates the epidermis and encourages nail growth.
Pros and Cons Of Cuccio Naturale Cuticle Revitalizing Oil With Milk & Honey
Pros
The scent is light.
Softens and nourishes the cuticles.
Promotes the development of your nails
Cruelty-free
The oil soothes painful cuticles.
Cons
The scent may be too much for certain people.
Sally Hansen Vitamin E Nail & Cuticle Oil
This wonder oil for nails and cuticles, enriched with vitamin E, strengthens and moisturizes nails. Vitamin E also protects against yellow nail syndrome and cracking of the nails. Massage this oil into your cuticles daily if you have dry, flaky nails and ragged cuticles. For long-term benefits, the oil also contains additional essential components, including aloe and apricot kernel.
Pros and Cons Of Sally Hansen Vitamin E Nail & Cuticle Oil
Pros
Wheat germ and natural essential oils are abundant in this product.
Cuticles are conditioned, and nail flexibility is increased.
No-fragrance formula
It helps on cuticles that are stiff and inflexible.
Cons
The oil does not provide immediate effects.
CND SolarOil Nail & Cuticle Care
This is an excellent choice if you require an oil that rapidly enters the nail bed and has good hydrating qualities. Its perfect penetrating composition conditions the nails and cuticles while also working on the deeper layers of the skin.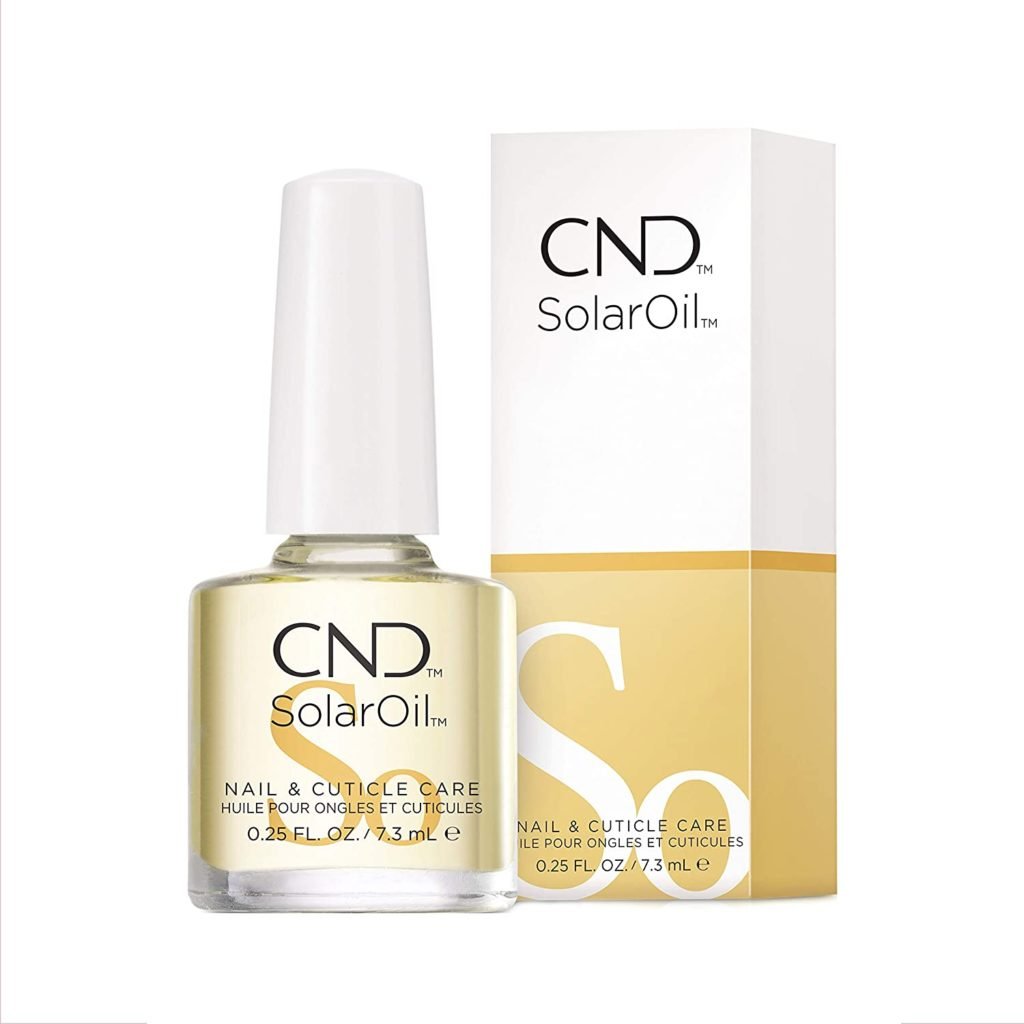 It also contains a natural oil mix that includes jojoba, vitamin E, and sweet almond oils. These oils are high in antioxidants, which help to soften and strengthen cuticles. When you apply this nail cuticle oil, you won't have any nail breaking or brittleness.
Pros and Cons Of CND SolarOil Nail & Cuticle Care
Pros
The oil is both light and penetrative.
The consistency is medium.
It has a lovely almond smell to it.
It may be used on natural nails, enhancements, and even nail enamel.
Cons
The oil does not provide immediate effects.
Bliss Kiss Simply Pure Cuticle & Nail Oil Pen
This one-of-a-kind best cuticle oil pen will nourish the skin surrounding your nails. This pen helps mend peeling and brittle nails while reducing the look of wrinkles if your nails are brittle and flaky. The nail care oil also contains antibacterial and antifungal qualities, which protect your cuticles from infection and damage.

Pros and Cons Of Bliss Kiss Simply Pure Cuticle & Nail Oil Pen
Pros
Hangnails are reduced within 5 days,
Ingredients are organic and non-toxic.
Prevents the enhancement of nails and the breaking of nail polish.
Pen with an easy-to-use applicator
Antimicrobial qualities help prevent infections in your nails and cuticles
There are no fillers, additives, or solvents in it.
Cons
It rapidly depletes, and you must reapply it often.
Bee Naturals Cuticle and Nail Oil
This natural cuticle oil's moisturizing composition makes it simple to soften stiff cuticles and damaged nails. The nail growth oil helps to heal and grow the nails. Tea tree oil is used to give additional nutrition and to cure hangnails. It also contains essential oils of lavender and lemon, which give your nails a pleasant, light fragrance.
Pros and Cons Of Bee Naturals Cuticle and Nail Oil
Pros
Cells are replenished, and the nails are nourished.
It comes with a handy applicator brush.
The consistency is light and creamy to keep the skin moisturized.
Cons
It is possible that it won't work on dry nails.
OPI ProSpa Nail & Cuticle Oil
Give your cuticles what they want: a relaxing spa treatment! This is probably the most refined cuticle oil for nail development since it moisturizes your nails and cuticles and keeps them moisturized. This product features a fast-absorbing composition that penetrates the cuticle bed rapidly. A drop of this multipurpose and high-impact nourishing oil is all it takes to have better cuticles and nails that appear healthy and bright.
Pros and Cons Of OPI ProSpa Nail & Cuticle Oil
Pros
It has a light smell.
The bottle that is both convenient and travel-friendly
Contains hydrating coconut and macadamia oils.
Dry skin is hydrated with vitamin E and shea butter.
For up to 24 hours, it keeps moisture in the cuticle beds and nails.
Cons
Not recommended for cuticles and nails that have been damaged.
Cuccio Naturale Cuticle Revitalizing Oil
Cuccio's nourishing cuticle oil, with a combination of pomegranate and fig extracts and a handy applicator and container, is the most refined natural cuticle oil. Its unique composition prevents breaking and softens hard, tough skin. This cuticle serum comes with an easy-to-use applicator that allows it to enter the skin and repair damaged cuticles without making a mess.
Pros and Cons Of Cuccio Naturale Cuticle Revitalizing Oil
Pros
It has a light and pleasant scent.
It doesn't leave a greasy aftertaste.
Quickly absorbs into the nail beds
Prevents the flaking and breaking of nail enamel.
For up to 24 hours, the nail is hydrated.
Cons
Poor packing causes product leakage.
Blossom Cuticle Oil Infused With Real Flower
Have you ever wanted to try a cuticle oil with actual flowers in it? Because of its essence, this perfumed cuticle oil gives a soothing experience, which is only one of the numerous advantages it offers. Even after a coat of nail paint has been applied, the oil penetrates the nail bed. Its lingering rose scent will also make you feel like you've visited a spa. These are the most refined fingernail oils, and they may be used anywhere and at any time.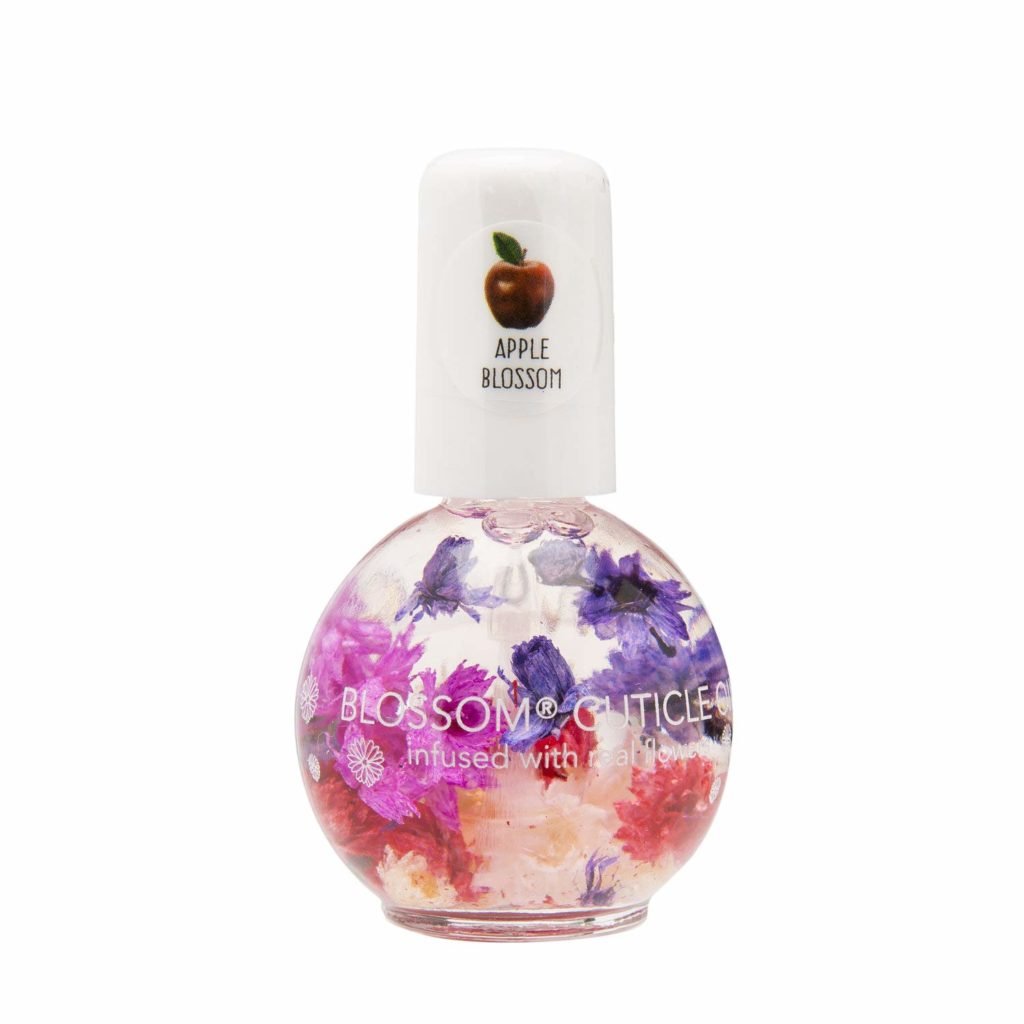 Pros and Cons Of Blossom Cuticle Oil Infused With Real Flower
Pros
Heals damaged and dry cuticles
Within 2 weeks, noticeable effects are apparent.
Long-lasting
The scent is light.
Cons
Use caution on diseased cuticles.
Magique VitalePen Nail Oil Pen
This cuticle oil pen makes hydrating and nourishing the cuticles and nail bed simpler than previously. It has a lot of nourishing oils in it, and it works well on hard, damaged nails and sensitive cuticles. It cures hangnails and decreases brittleness in only three days of daily usage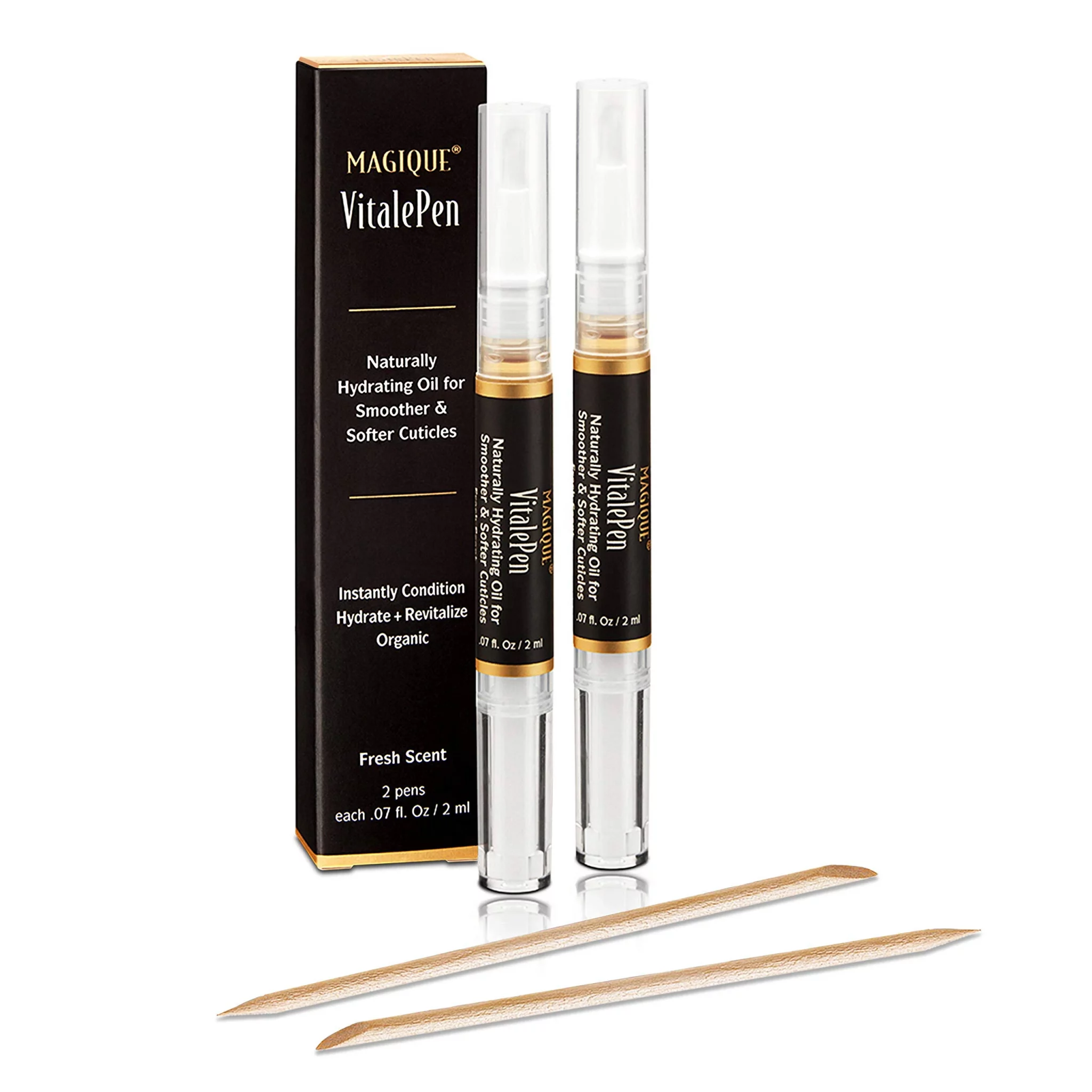 Pros and Cons Of Magique VitalePen Nail Oil Pen
Pros
Ingredients are all natural and organic.
Free of parabens and animal testing
Encourages the development of healthy nails
Fungus is eliminated.
Dermatologist-recommended
It's enriched with vitamins A and E for extra nutrition.
Cons
It's possible that it won't work on dehydrated cuticles.
Maccibelle Cuticle Oil Milk and Honey
This vitamin E cuticle oil is crafted with a rich and creamy mix of premium oils, honey, and milk to rejuvenate your cuticles and penetrate the nails and skin while making you feel fresh with its mild fragrance. Honey moisturizes and soothes the cuticles, whole milk promotes nail development and softens the stiff cuticles, and vitamin E oil reduces dryness. To avoid contamination and infection, this oil comes with a dropper.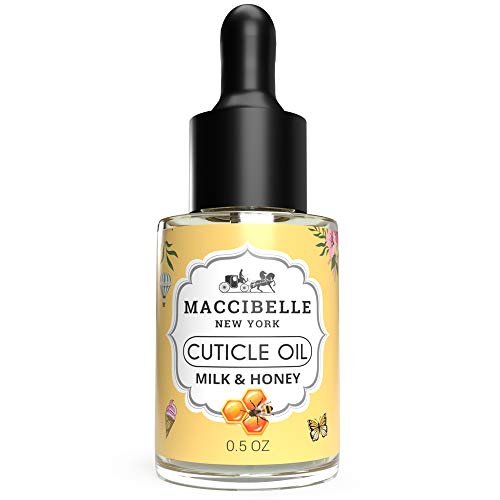 Pros and Cons Of Maccibelle Cuticle Oil Milk and Honey
Pros
The skin readily absorbs Antioxidant-rich oil.
It has a sanitary dropper.
Refreshing and lightly scented
Promotes the development of your nails
Cons
It has a watery texture.
You may have to reapply many times.
Best Cuticle Oils – Conclusion
Trimming cuticles may sound appealing, but it may lead to bleeding and infections, so it's better to nourish the nails using cuticle oils instead. These are the 10 best cuticle oils for soothing uneven and dry cuticles and leaving them smooth and nourished.
If you wash your dishes at home or get a decent manicure once in a while, invest in cuticle oil to help keep your nails healthy. Pick the best cuticle oil for acrylic nails and cuticle oil that works best for your nails and focuses on healing the damage now that you know what the components in the cuticle oil do.
Best Cuticle Oils – FAQ